Some WIPs for shots#33,34 from the @pearljam - Do The Evolution ReAnimated Collab film clip.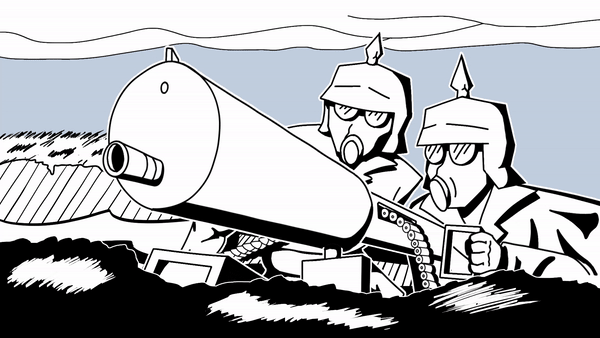 This scene is being animated by Arch26:
Web: https://www.akoloart.com/
YT: https://www.youtube.com/channel/UC49_nfFvXcXnny0kUEl-WiQ
Twitter: @Kolo_Official
Insta: https://www.instagram.com/akoloart/
A third of shots are now completed. Only 13 shots remaining. To join the collab, please join the discord and to get involved, submit a demoreel of your previous works!
Discord: https://discord.gg/N4CVFrvn
Collab trailer: https://www.youtube.com/watch?v=KgokwOYnCEs
#pearljam #dotheevolution #reanimated #animation #collab #filmclip #musicvideo #90s #rock #grunge #soldier #war #trenches